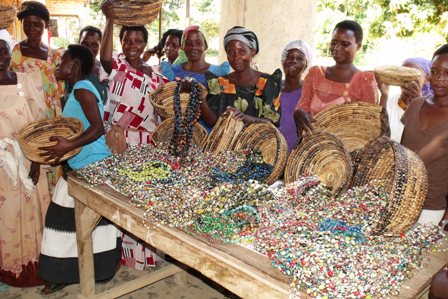 On behalf of the abandoned wives, widows and children living in the remote villages of Uganda, East Africa: Host A  Party! Parties can be held at your home, church, school, office, organization or community event. It's a simple but effective way to make a difference and have fun at the same time! To show our appreciation for hosting a party, you earn 10% of total sales in free products of your choice. It's our way of saying thanks for making an impact in this vital project. Project Lydia is all about "Women Helping Women," by eradicating poverty one party at a time!
For more information please contact: julie@projectlydia.org
Party Hosts use button below
Socially Responsible Gifts That Make A Difference!