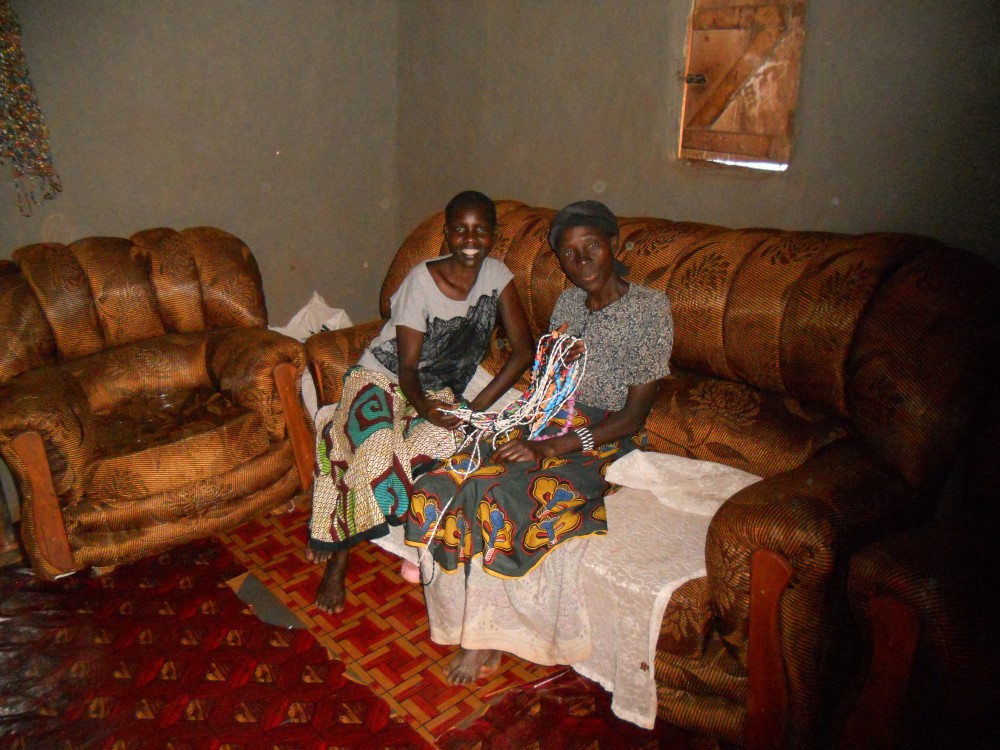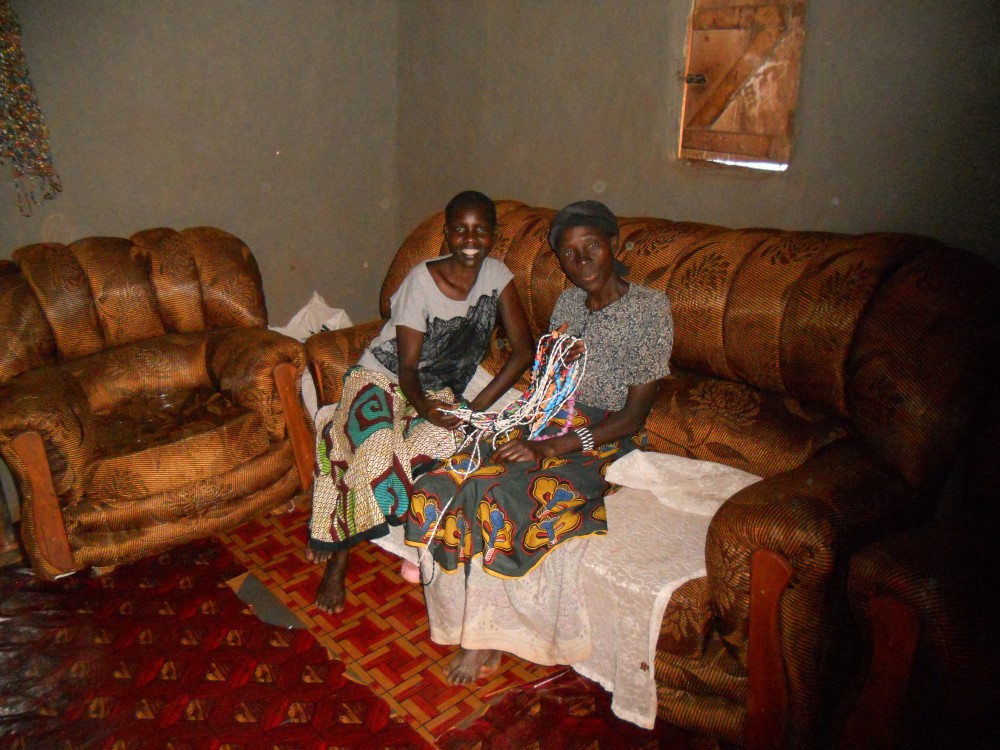 I recently visited Akello in her immaculate mud house for the first time.  She was excited to have me come and see her new sofa set, and greeted me with soda and biscuits.
It is so wonderful to see the Project Lydia women economically rise above their needs and get something beautiful for their home.
Akello is a widow and has 7 children and 6 grandchildren. Her work with Project Lydia gives her hope that she can keep her school aged children and grandchildren in school.
These are the bracelets Akello makes. These double row stretch bracelets are easy and comfortable to wear.  They go with everything whether you dress up or go casual. You might find yourself wearing one almost every day!