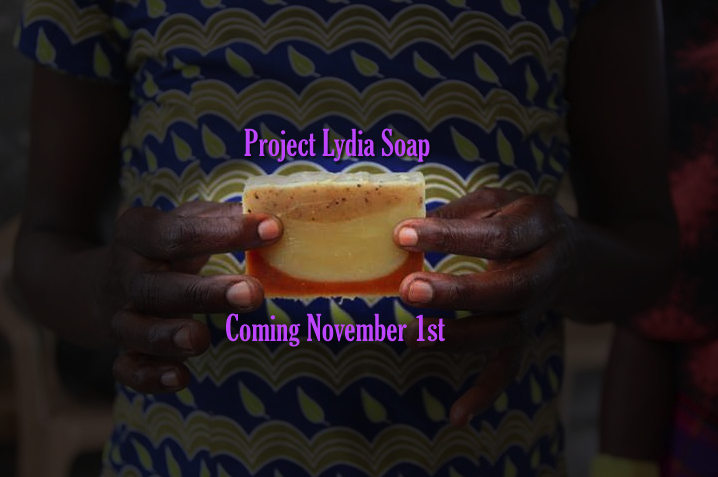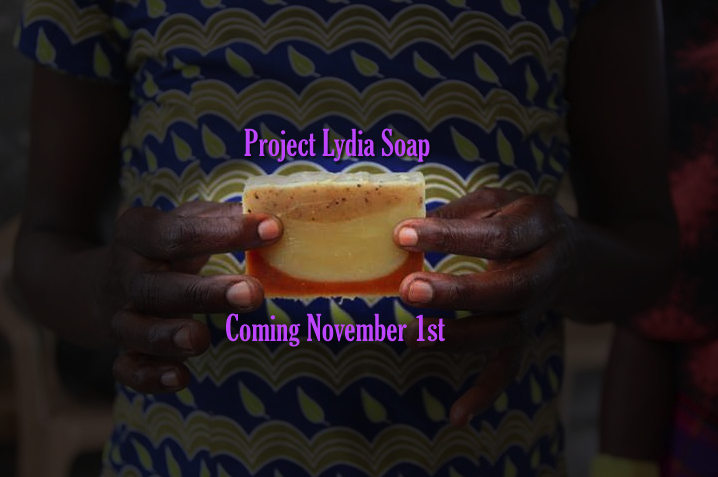 Benjamin Aaron and Amanda Griffin from Lovin' Soap Project visited us in Uganda this past July, spending four full days teaching seven new Project Lydia women how to make soap. What a thrill it was to find Shea Butter, Cocoa Butter, Avocado Oil, Sunflower Oil, Palm Kernel Oil, Castor Oil and Moringa Oil all organically grown right in Uganda! The seven ladies were very excited and attentive to everything Benjamin and Amanda taught them and were anxious to get started.
Our first batch of soap wasn't quite as smooth as we wanted, so after some minor adjustments we came up with a great soap recipe. After the second batch the women needed to decide whether to use turmeric or curry to color the soap and whether to add mint or coffee for added interest.  We layered and swirled the soap while it was soft and came up with some wonderful and interesting looking bars.
Be looking for Project Lydia Soap and Hair and Body Oil around November 1st, just in time for your holiday gift shopping!  Everything is made from natural ingredients with no artificial colors, preservatives, or added chemicals; and the best thing about this is that another seven women will be earning sustainable incomes.
Here is a picture of Amanda and Benjamin with Deize, Edith, Florence, Sarah, Sauda and Tabisa.